I believe everyone in our life has bought at least seen plush toys. This is a very common toy product. Plush toys are very common as corporate mascots, gifts, decorations, and even household products. Then we must be very curious about how to use plush toys.
As a toy manufacturer for more than 20 years, chaoman toy has participated in many projects. We produce millions of plush products every year. Today we will tell you how to produce plush toys.
1.Effect Picture
The final effect is target goal. The final result is not exactly the same as the effect. There are many reasons. Some of them are material problems. Different material processes and styles will affect the quality of the products. Some of them are technical problems of the sample engineers. A good sample engineer can always consider a variety of factors, he must understand the user's design concept, need to understand tens of thousands of different materials, need to have many years of experience to design a prototype.Usually, an effect picture includes three angles of front, side and back. If there is a 3D picture, it is better.
2.Making Cardboard Shape
Different shapes and different colors of fabrics are spliced together to form the fur toy shell. The filling material is filled in it. Most of the fillings are cotton. This is a finished plush toy. The function of cardboard is to cut different shapes faster and more orderly, making each piece of the product in a unified shape. Cardboard is just a standardized and mass production tool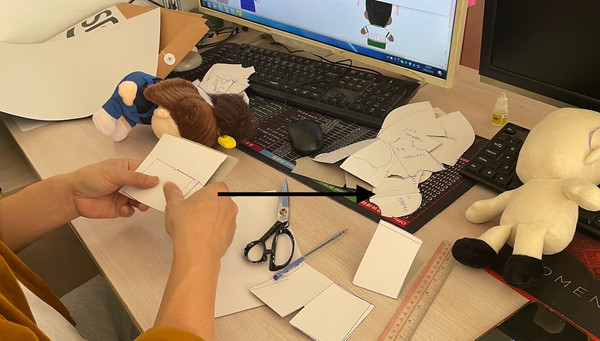 Cardboard is just a tool. Knowing
how to design c
ard
board
 is the core. A top c
ardboard
designer needs at least 10 years of working experience. He not only knows how to design, but also has a deep understanding of the whole industry. I can say from the person in charge that engineers who can design paperboard do not necessarily know fine arts, fabrics or mass production processes, details and so on, but a top paperboard designer will know everything definitely.
Chaoman toy
has a senior designer with 36 years of working experience, so basically the customer satisfaction of the samples given to us by big customers is 100%,We are very confident about this.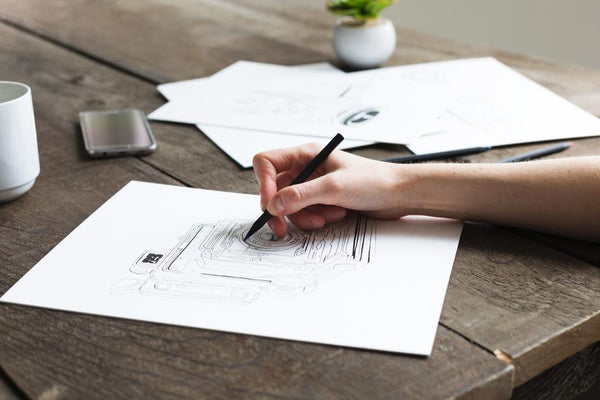 3.Material slicing, embroidery, printing
To complete the c
ardboard
design, the next part is batch production, or single production, whether it is batch or making a sample, all the processing is the same. There is no unified standard for the sequence of cutting, embroidery or printing, which is based on different design and different processing.
Usually, the facial expression and small details will be embroidered. Embroidered products look more three-dimensional and have texture. Complex colors and patterns need to be printed. As for embroidery and printing, there are many process steps and machines, which also depend on the effect of the product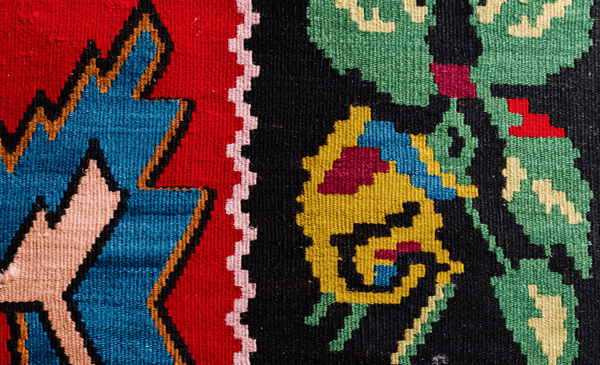 4.Sewing, hand made, filling
When all the pieces are ready, the rest of the work is assembly. There are also a lot of work, including sewing, manual work, filling, finishing, quality inspection and other production process workers.In mass production, quality control is the core of a factory. A perfect sample production is completed. How to make tens of thousands of products more samples is the same. In addition to the unity of machines, a complete quality control system is also needed, which is the core to distinguish high-quality factories from low-quality factories.
The same
chaoman toy
have passed BSIC,IS9001 testing reports,We have our own quality control process, which is why we have been able to produce plush toys continuously for so many years. Every batch production order will go through this quality management system. From the responsible person to the person in charge of the production line, from the last person to the customer inspection, every process will have data records, and we can trace and restore the desired process according to the data.
5.Package delivery
Different products have different packaging, some products can be compressed to save shipping costs, some products need color box packaging to prevent damage in the transportation process. This is not only a demand problem, it is not just to complete customer needs. A good salesman needs to design transportation solutions for customers, we need to find the most suitable one