What Kind of Plush Pillow is Comfortable
As a senior product experiencer and manufacturer, I deeply know how important a good cuddle pillow is, I thinks there have three factors determine the quality of cuddle pillow.
one fabric, two filling, three workmanship.
fabric
If it's just a cuddle pillow, I don't recommend using very high-end materials, such as natural cotton or some materials containing pharmaceutical ingredients. Because we only use cuddle pillow in our leisure time, such as sitting on the sofa after dinner watching TV, lying on the carpet to rest, and need a pillow behind our back when playing mobile phones. So in this case, the external fabric needs to be economical, durable and have a good touch feeling, it means we need soft, so usually most of the hold pillow, the outside fabric is made of polyester fiber, in fact, polyester fiber is a very common chemical material, most of the plush is polyester fiber, non-toxic and harmless. But in the process of production, different processing methods, different production processes, and even different chemical formulations will affect the feel of plush. In fact, five years ago, most of the plush fabrics felt very common, hard, shading. With the update and iteration of the market, a kind of plush fabric is very popular now, which we called super soft plush, this new process plush is very soft and have a lot of flexibility.So we choose it .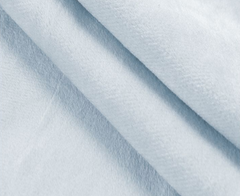 Filling
As I said above, cuddle pillow doesn't need high quality in the selection of materials, but it doesn't mean that the filling inside doesn't need to be very good. On the contrary, filling needs high-quality fabrics, because it will make cuddle pillow softer and fuller, usually we have many stuffed cotton, they are made by 
polyester too, but like the outside fabric ,we also have some high quality and low quality cotton,as shown in picutres.
workmanship
After selecting suitable materials, the most important part is manual processing. A complete filling pillow needs to sew different pieces. After sewing, it is the filling and finishing work . For us, this is a mature workflow, because our factory has too much experience, from the production environment, production equipment and workers' production experience, Workflow, inspection report and final customer feedback , all shows professional. Detail is the decisive factor to reflect the quality of manual processing.